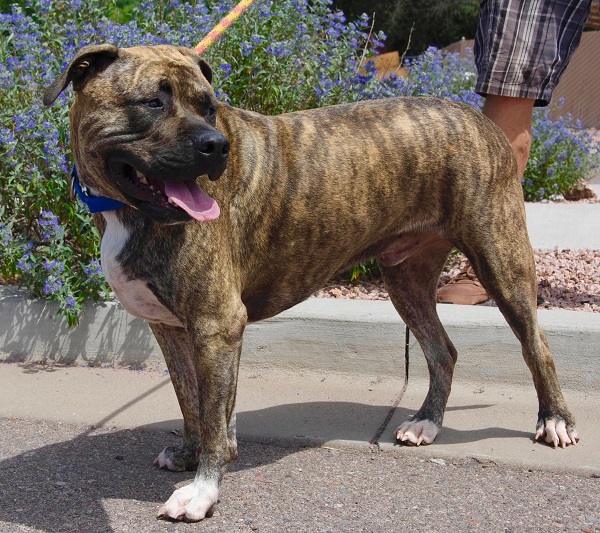 Tank, a 4 year old male Bullmastiff/American Pit Bull mix,  came to HSCAZ as an owner surrender in June 2019 due to fighting with his canine housemate.  At the time of surrender he really didn't enjoy the company of other canines, but as time passed he's learned to like a few friends, although, he's still selective with his buddies.  With that said, he would probably be happiest as an only dog.
Tank also came in overweight, but with the proper diet, he has slimmed down and is now happier and more active.  Tank rides really well in a vehicle and enjoys road trips.  His leash manners have gotten better over time and now only needs minimal additional training.  He also knows the commands "sit", "here", and "stay".
He is more than ready to find his forever family so come in, meet Tank, and give this big guy some affection...and a new outlook on life.